Biography and Interesting Facts
Did Sarah Silverman have plastic surgery? It's true, Sarah Silverman looks admirable, but sometimes a little bit of surgery may enhance one's natural beauty. Below are the rumors, plastic surgery facts, and more!
Sarah was born December 1, 1970 in Bedford, New Hampshire. She has Jewish ancestry but doesn't feel as a part of any organized religion. She played in many movies, including Heartbreakers, School of Rock, School for Scoundrels, and Peep World. In 2014, she appeared as Ruth in new film A Million Ways to Die in the West. She wore a corset dress in this movie that outlined nicely her bust and made some of her fans wonder if she has breast implants or not. However, her cleavage is all natural, it was just enhanced by this supportive lingerie which made her breasts look much bigger than usual.
Plastic Surgery Pictures
Do you believe Sarah Silverman went under the knife? Sometimes it can be hard to tell if cosmetic surgery is truly involved.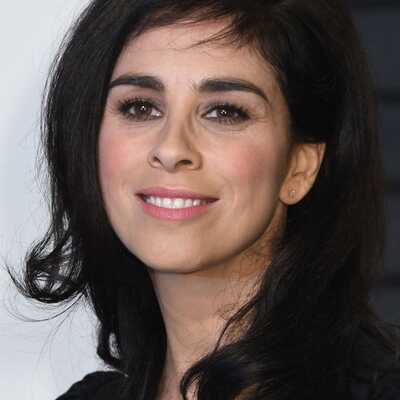 Plastic Surgery History
Silverman's nose is natural. But the comedian revealed that she once was in intensive care for "a freak case of epiglottitis." Which is a swelling of the cartilage lid covering the windpipe that, if left untreated, can block the flow of air to the lungs and result in death.
Which plastic surgeries did Sarah Silverman do on the body? Check out known facts in the table below!
It is also called rhinoplasty, nose surgery.
This includes breast enlargement, breast augmentation, breast lift.
It is also called lip augmentation.
Inspirational Quotes by Sarah Silverman
"I definitely think that prescription drugs, like antidepressants, are prescribed so cavalierly, anyone can get anything, but I need it. I do think that it needs to work hand and hand with therapy."

- Sarah Silverman
"I still have highs and lows, maybe I don't cry salty tears as much."

- Sarah Silverman
"I'd love to do drama if it was interesting."

- Sarah Silverman
"I enjoy the last quarter of all basketball games."

- Sarah Silverman
"I think maybe I became funny because as a kid, I was a Jew in a town of no Jews, and being funny just instinctively came about as a way to put people at ease around me."

- Sarah Silverman