Biography and Interesting Facts
We think Dakota Fanning has an exquisite look regardless of whether plastic surgery is involved or not. Did Dakota Fanning get a nose job? Does Dakota Fanning have fake boobs? All plastic surgery info, including facelift, nose job, botox, and lips, is listed below!
As a child actress, she appeared in films such as Man on Fire, War of the Worlds, and Charlotte's Web. She had her breakthrough role in I Am Sam at age seven and, in 2002, became the youngest person in history to be nominated for a Screen Actors Guild Award.
She began her career in a national commercial for Tide when she was five years old.
She lent her voice to the 2009 animated film Coraline.
Plastic Surgery Pictures
Do you believe Dakota Fanning went under the knife? Sometimes it can be hard to tell if cosmetic surgery is truly involved.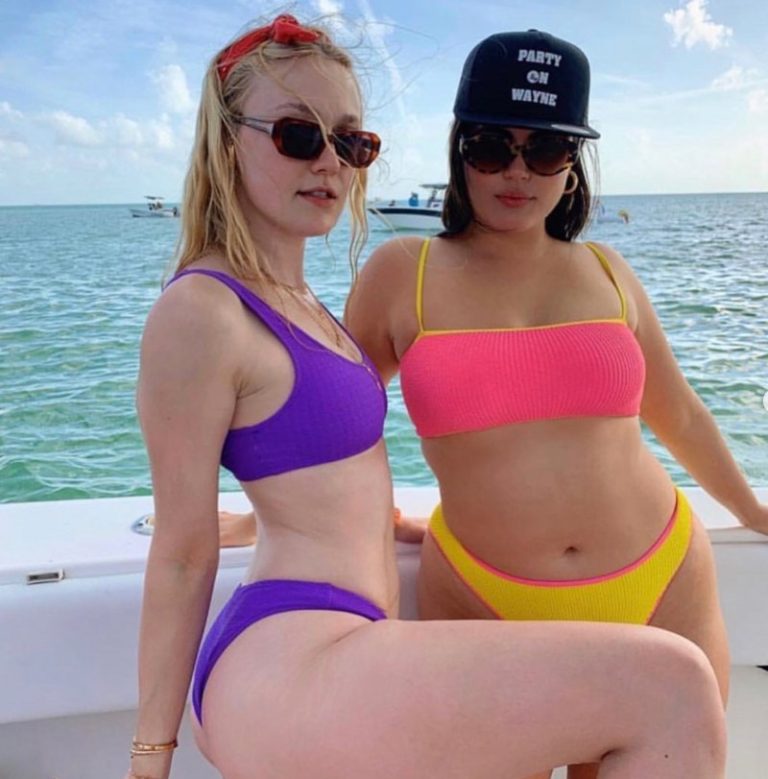 Plastic Surgery History
Which plastic surgeries did Dakota Fanning do on the body? Check out known facts in the table below!
It is also called rhinoplasty, nose surgery.
This includes breast enlargement, breast augmentation, breast lift.
It is also called lip augmentation.
Inspirational Quotes by Dakota Fanning
"I've been very lucky enough to do all kinds of movies. All the movies that I've done have been very different, and all the characters I've done have been very different. I feel very lucky to have been able to do the movies that I've done."

- Dakota Fanning
"That was really cool. I got to kiss a little boy. I was 7 and he was 10, and his name is Thomas Curtis. He was the first boy I've ever kissed in my entire life and he was three years older than me."

- Dakota Fanning
"I've been a ballerina since I was two, but I've always wanted to be an actress."

- Dakota Fanning
"It's hard to remember, when you look at a magazine or when you look at pictures of people, and you forget that those people are people like you. They have flaws and insecurities. That's so easy to forget, even for me, as somebody who's sometimes in those magazines."

- Dakota Fanning
"One of my favorite things about doing movies is that you get to do different things you'd never do in real life."

- Dakota Fanning